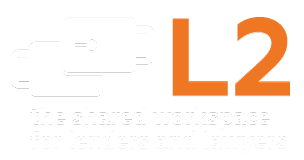 Now when you use L2's 'Reply' function, L2 will log both your response (as before) together with a truncated version of the note to which you've replied. This more complete exchange will also appear in the recipient's email sent through the system. This more robust reply function is intended to help users more quickly contextualize their L2 logged exchanges.
We've added a new tool for foreclosure files to quickly approximate the resulting loss or surplus on liquidation, based on a mix of existing L2 data and user input. Although this feature may be handy for illustrative purposes it is not intended to be relied upon to calculate reserves or necessarily predict a likely outcome. Users are always encouraged to more thoroughly investigate using bespoke methods in order to more accurately assess a lender's equity position.
Ever wish you were rich, famous and physically attractive to everyone? Or be able to post a critical L2 note and have it not move from the top of the page? Well we've found a way to make one of those wishes happen. All you do, after posting your L2 note, is click "Pin Log" and, Voila! Your note will appear both in the sequential chronology as usual and a 2nd copy of your note will remain at the top of the logged notes page until you elect to "unpin" it. Up to five pinned notes are permitted per file.
To reset your password click on Forgot Password button. Then, type out your email address and click submit. Now check your email for a password reset link. Take a look at junk & spam folders too. Click on the link from your email.
Type out new password, confirm it again by retyping it and click submit. Your password is reset successfully!
Your law firm will send you an invitation to sign up for L2 Canada. Once you get an invitation your account is created on L2 Canada, enable 2-factor authentication and you are good to go with the system.
Please let us know by email if you have any questions or concerns.
We can always be reached by email at support@l2canada.com or by phone at Toll Free Phone: 1-877-443-9321
If you did not receive an invitation, you may already be in the system. The invitation is for addition of new user in the system. Please go to l2canada.com. On the log in screen, locate the button called Forgot Password. Click on it and type out your email address: EG: gcostanza@sienfeld.com You will receive a password reset link in the email. Check junk mail, spam folders too. Once you reset your password login to the system using your email and password. The system will ask to enable two-factor authentication. Enter your mobile number and click submit. You will receive a verification code on your phone and you will be logged into the system. You can also set up personal verification questions and answer each when requested by the system. Contact us at support@l2canada.com if you have problems.
Page generated in 0.0 seconds
Copyright © 2023 LRM Technology Group. All rights reserved.