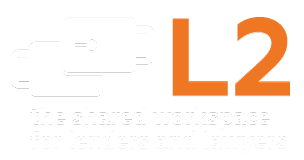 Over the next few months we will be implementing some small changes to L2. These are mostly minor improvements to the system along with some new functionality. This will not change the way you work and we will keep you well informed of the changes as they are rolled out. If you have any suggestions or ideas on how the overall L2 system could be improved, please email support@l2canada.com or call us 877.443.9321 and ask for Greg.

To reset your password click on Forgot Password button. Then, type out your email address and click submit. Now check your email for a password reset link. Take a look at junk & spam folders too. Click on the link from your email.
Type out new password, confirm it again by retyping it and click submit. Your password is reset successfully!
Your law firm will send you an invitation to sign up for L2 Canada. Once you get an invitation your account is created on L2 Canada, enable 2-factor authentication and you are good to go with the system.
Please let us know by email if you have any questions or concerns.
We can always be reached by email at
support@l2canada.com
or by phone at
Toll Free Phone:
1-877-443-9321
If you did not receive an invitation, you may already be in the system. The invitation is for addition of new user in the system. Please go to l2canada.com. On the log in screen, locate the button called Forgot Password. Click on it and type out your email address: EG: gcostanza@sienfeld.com You will receive a password reset link in the email. Check junk mail, spam folders too. Once you reset your password login to the system using your email and password. The system will ask to enable two-factor authentication. Enter your mobile number and click submit. You will receive a verification code on your phone and you will be logged into the system. You can also set up personal verification questions and answer each when requested by the system. Contact us at support@l2canada.com if you have problems.
Page generated in 0.0 seconds
Copyright © 2022 LRM Technology Group. All rights reserved.